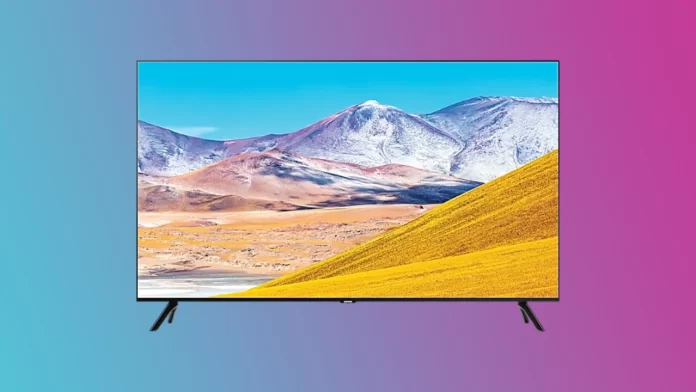 As our digital world becomes increasingly interconnected, it's more important than ever to be able to access your favorite content on any device at any time. One way to streamline this process is by using apps on your smart TV, and for those who subscribe to Spectrum's cable or internet service, there's an app for that.
The Spectrum TV App is a value-added service that allows you to watch live TV and On Demand content at no extra charge. If you have a Samsung Smart TV, you're in luck because it's easy to install and run the Spectrum app on your device.
Follow these simple steps to get started.
Step 1: Ensure Compatibility
Before anything else, you need to ensure that your Samsung Smart TV is compatible with the Spectrum app. Spectrum app is available on Samsung Smart TVs manufactured in 2012 and later that are also running the Tizen operating system.
Step 2: Connect to the Internet
Your Samsung Smart TV must be connected to the internet to download and use the Spectrum app. If you haven't already, set up your TV's Wi-Fi connection. Go to the 'Settings' menu, select 'General,' then 'Network,' and finally, 'Open Network Settings.' From there, you can select your Wi-Fi network and enter your password.
Step 3: Access the Samsung Smart Hub
Press the 'Smart Hub' or 'Home' on your TV remote. This will take you to the Smart Hub screen, where you can access all the apps available for your Samsung Smart TV.
Step 4: Find the Spectrum App
Navigate to 'Apps,' which will take you to the app store for Samsung Smart TVs. Here, you can find all the available apps for download.
Use the search icon or function and enter 'Spectrum.' The Spectrum TV app should appear in the search results.
Step 5: Download the Spectrum App
Click on the Spectrum TV app to see an option to 'Install.' Select it, and your Samsung Smart TV will start downloading the app. Depending on your internet speed, the download and installation process may take a few minutes.
Step 6: Launch the Spectrum App
Once the installation process is complete, you can launch the Spectrum app directly from the app store page by selecting 'Open'. You can also find it on your Smart Hub screen among your other downloaded apps.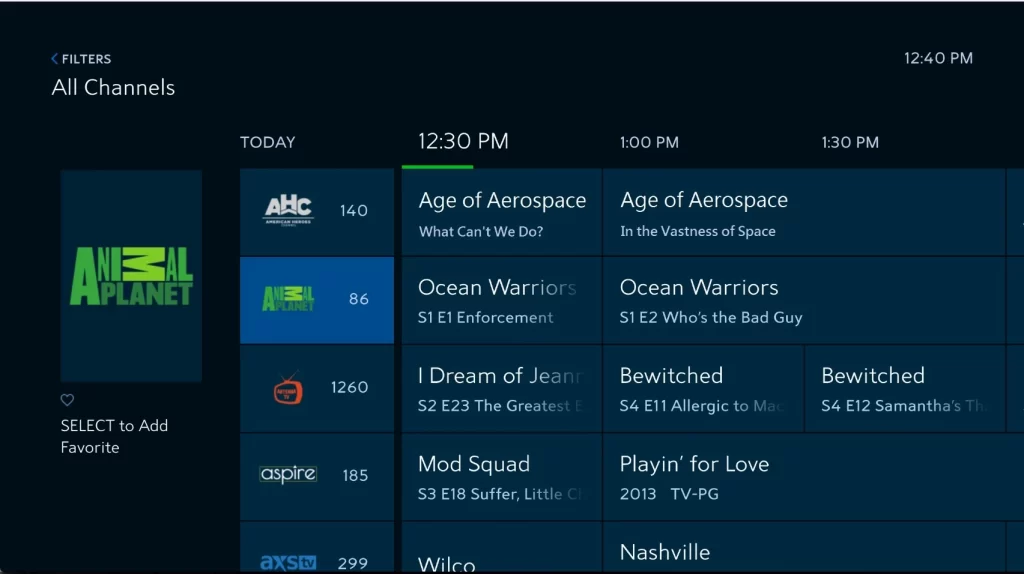 Step 7: Sign In
To access the content, you will need to sign in with your Spectrum account. If you do not have an account, you'll need to create one through Spectrum's website. Enter your username and password, and you'll be ready to start enjoying your favorite TV shows and movies through the Spectrum TV App.
Why can't you find the Spectrum app on Samsung Smart TV?
If you're having trouble finding the Spectrum app on your Samsung Smart TV, it could be due to one of the following reasons:
Geographic Restrictions: The Spectrum app is only available in the United States. It might not appear in your search results if you're trying to download the app from a different country.
Incompatibility: The Spectrum app is only compatible with Samsung Smart TVs running the Tizen operating system and that were manufactured from 2012 onwards. If your TV is older or runs a different operating system, you might not be able to find or download the app.
Outdated TV Software: If your Samsung Smart TV's software is out of date, it might prevent you from finding and downloading the Spectrum app. You can check for software updates by going to Settings > Support > Software Update.
App Removal: In rare cases, Spectrum or Samsung might temporarily remove the app from the Samsung Smart Hub due to maintenance or to resolve technical issues. If you can't find the app, try again after a few hours or contact Spectrum's customer service for more information.
The Spectrum TV app requires an active Spectrum subscription. If you don't have an active subscription, you won't be able to use the app's services even if you manage to download and install it on your Samsung Smart TV.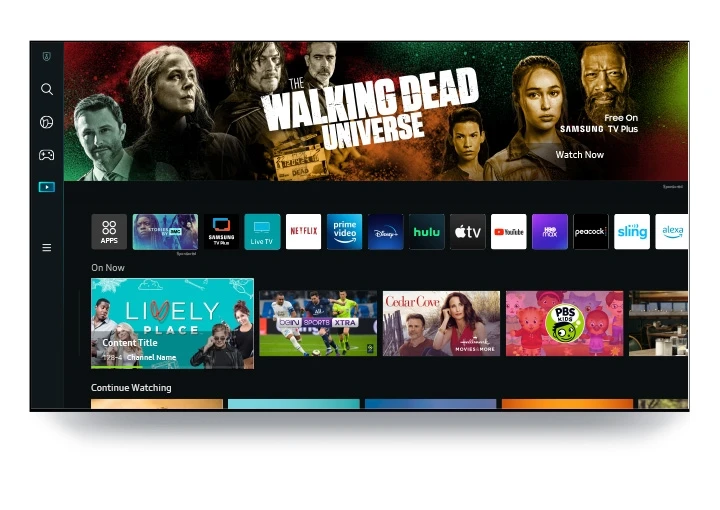 Where is the Smart Hub on Samsung TV?
The Smart Hub is a pre-installed feature on most Samsung Smart TVs, providing easy access to a variety of streaming apps, on-demand services, and other features. To find the Smart Hub, follow the steps below:
Power on your Samsung Smart TV. Make sure the TV is properly connected to your home internet.
Press the Home Button. This is located on your Samsung TV's remote control. The symbol typically looks like a house.
Navigate the Menu. After pressing the Home button, a menu will appear at the bottom of your screen. This is the Smart Hub. You can access all of the apps and services available on your Samsung Smart TV.
Remember that the interface might vary slightly depending on your TV model and the version of the operating system it is running.
Additionally, if you are not connected to the internet, you might not be able to access all Smart Hub features, such as downloading new apps or streaming content from apps like Netflix, Hulu, or Spectrum.
Is the Spectrum TV app available for all Samsung Smart TV models?
The Spectrum TV App is available for Samsung Smart TVs that were manufactured in 2012 and later run on the Tizen operating system. This generally includes most models in the Samsung Smart TV lineup since 2015.
However, some models, especially older ones or those not running Tizen, might not support the Spectrum TV app. Additionally, regional and geographical restrictions can also limit app availability.
Can you use the Spectrum App on multiple Samsung Smart TVs with the same account?
You can use the Spectrum TV app on multiple Samsung Smart TVs using the same Spectrum account. However, note that there may be a limit to the number of simultaneous streams you can have simultaneously. This is dependent on the terms and conditions of your specific Spectrum package.
As long as you stay within these guidelines, you should be able to use the Spectrum TV app on different TVs, allowing members of your household to watch different content on different TVs at the same time.
You'll need to download and install the Spectrum TV app on multiple TVs on each device, then sign in using your Spectrum account credentials.
If you encounter any issues or need additional help, you should contact Spectrum's customer support for assistance. They can provide specific information and troubleshooting tailored to your account and service package.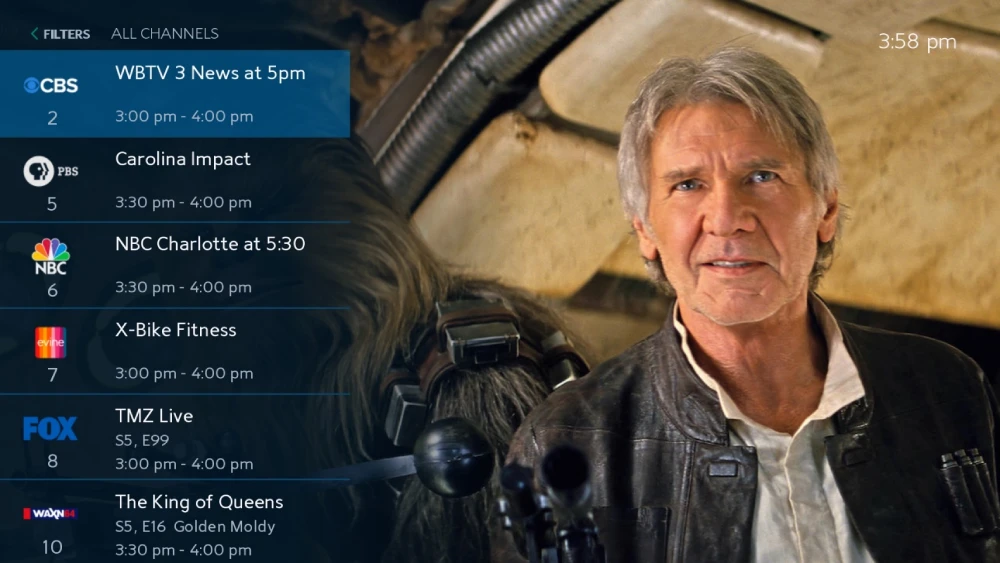 Do you need a subscription to watch the Spectrum app?
Yes, you do need a subscription to Spectrum's services to access content on the Spectrum TV App.
The Spectrum TV app is a value-added service for customers who have subscribed to Spectrum's cable TV, internet, or bundled services. After downloading the app on your device, you will be asked to sign in with your Spectrum account credentials to access the content. The app offers a range of content, including live TV channels and On Demand programming, based on your subscription level.
While the app itself is free to download and install, you will need an active Spectrum subscription to use it, and additional charges may apply depending on the content you access.
As the specifics of Spectrum's offerings and requirements may change over time, it is always best to check Spectrum's official website or contact their customer service directly for the most accurate and up-to-date information.