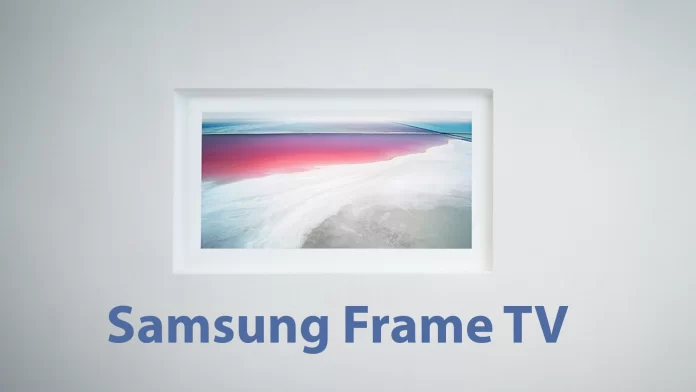 Samsung Frame TVs have revolutionized the concept of television, creating a seamless blend between art and technology. These innovative models offer a unique feature known as "Art Mode" that transforms your TV into a beautiful work of art when not in use. One of the highlights of this feature is the ability to display personal photos, creating a customized gallery that adds a personal touch to your space. Let's walk through the steps required to add your favorite photos to your Samsung Frame TV.
Adding Photos via SmartThings App
Before you can start displaying your photos, you need to install and set up the Samsung SmartThings App on your smartphone. This app is available for both Android and iOS devices.
Download and Install: Search for 'Samsung SmartThings' in the Google Play Store or Apple App Store and download the app.
Sign In or Sign Up: Open the app and sign in with your Samsung account after installation. If you do not have an account, create one by following the prompted steps.
Add Your Frame TV: Click on '+' (plus icon) at the top of the screen, then select 'Device.' Choose 'TV and Sound', followed by 'TV'. Follow the instructions to connect your Frame TV to the SmartThings app.
After setting up your Frame TV in the SmartThings app, it's time to add your photos. Here's how to do it:
Access Art Mode: Open the SmartThings app on your smartphone. Locate your Frame TV under 'Devices' and tap on it. Then, tap on 'Art Mode' to access the settings.
Add Your Photos: Look for the 'My Collection' option. Tap on it and then select '+' (plus icon) to add photos.
Choose Photos: Navigate through your phone's photo library and select the pictures you want to display on your Frame TV. After selecting the photos, tap 'Done'.
Adjust and Preview: Use the editing options to adjust your photos' size, orientation, and layout. Additionally, you can choose different matting styles to give your photos an authentic gallery-like appearance. Preview your settings before proceeding.
Upload to Frame TV: Once you are happy with the adjustments, tap 'Save' and then 'Set as Artwork.' Your chosen photos will be uploaded to the Frame TV and displayed in Art Mode.
Switch Between Photos: You can select which photo to display by navigating back to 'Art Mode' in the SmartThings app, tapping on 'My Collection,' and choosing your desired photo.
Considerations When Adding Photos
While adding photos to your Samsung Frame TV is straightforward, there are a few points to consider to ensure an optimal viewing experience:
Resolution: To maintain a high-quality display, your photos should ideally be in high resolution. Low-resolution photos may appear pixelated or blurry when enlarged on the TV screen.
Aspect Ratio: Samsung Frame TVs are designed with a 16:9 aspect ratio. If your photos do not match this aspect ratio, they may need to be cropped or zoomed in, potentially affecting their quality or composition.
Brightness: Remember that the Frame TV is designed to mimic a picture frame. Therefore, very bright or very dark photos might not look as natural on the screen. You may need to adjust the brightness of your photos for the best visual effect.
How to add a custom picture to Samsung Frame TV
Adding custom artwork to your Samsung Frame TV can truly personalize your space, turning your television into a dynamic display for your favorite pieces. To do this, you first need to:
Prepare Your Artwork: Ensure your custom artwork is in a digital format. The image should be of high resolution for optimal display on a larger TV screen.
Access the Samsung SmartThings App: On your smartphone or tablet, open the Samsung SmartThings App. If you haven't already done so, download it from the Google Play Store or Apple App Store and set it up by signing into your Samsung account.
Select Your Frame TV: In the SmartThings app, your Frame TV should be listed under 'Devices'. Tap on your Frame TV to access its settings.
Navigate to Art Mode: Once you've accessed your TV's settings, you'll see an 'Art Mode' option. Tap on this to access the Art Mode settings.
Go to 'My Collection': Inside the Art Mode settings, you'll find a 'My Collection' option. Tap on it to access your personal collection of photos and artwork.
Add Your Custom Artwork: In 'My Collection', tap the '+' symbol to add new artwork. This will open your device's gallery or file explorer. Navigate to the location of your custom artwork, select it, and then tap 'Done'.
Adjust Your Artwork: Once your artwork has been uploaded, you can adjust its layout, size, and orientation as desired. You can also choose a matting style to give your artwork a framed appearance.
Set as Artwork: Once you are satisfied with how your artwork looks, tap 'Set as Artwork'. This will set your custom artwork as the display in Art Mode.
You can repeat these steps to add as many custom artworks as you wish to your Frame TV. This gives you the freedom to update and change the artwork displayed in your space regularly.
The best art mode settings for the Samsung Frame TV
The Samsung Frame TV offers a unique blend of entertainment and art display, transforming a traditional television into an elegant art piece when not in use. The 'Art Mode' is the highlight of this feature, allowing you to customize and curate a visual experience to your personal preference. To get the most out of this function, optimizing the settings in Art Mode is crucial.
Brightness and Color Settings
The Frame TV is designed to mimic the look of a real painting or photo frame. Therefore, brightness and color play a significant role in making digital images look realistic.
Brightness: To mimic the appearance of a real painting or photograph, adjust the brightness based on the room's ambient light. You can set it manually or enable the 'Brightness Sensor' in the Art Mode settings. This sensor automatically adjusts the screen brightness according to the light in the room, providing a natural look to the displayed art.
Color Tone: The color tone impacts how vibrant or muted the colors appear. Set it to 'Warm2' for a warmer, softer effect that simulates the look of an art piece under typical indoor lighting.
Frame and Mat Settings
In addition to color and brightness, the frame and mat settings can significantly affect the artwork's presentation.
Mat Style: Matting can enhance the image, making it more visually appealing and authentic. Samsung Frame TV offers various mat styles and colors. Choosing the right one depends on the image you're displaying. For a photo, a simple, thin mat often works best. For artwork, a more elaborate mat can enhance the visual appeal.
Frame Layout: This determines how the image is presented on the screen. 'Full Screen' is the best choice for a piece of art or photo. If you're displaying a collection, 'Collage' can give a beautiful gallery-like feel.
Motion and Sound Detection
These settings help to conserve energy when no one is in the room.
Motion Detection: The 'Motion Detection' feature turns off the TV when it doesn't detect any movement in the room for a certain period. This helps to save energy and prolong the TV's lifespan.
Sound Detection: This setting allows the Frame TV to turn on Art Mode when it detects a sound, ensuring you're greeted by your favorite art or photos whenever you enter the room.